Enterprise Cloud Fax Solutions Built for Highly Regulated Industries and the Toughest Compliance Needs
Large companies across all industries rely on faxing to share critical information because it works so well. Sfax cloud faxing offers secure, flexible and customizable solutions with enterprise customers in mind.
The benefits of enterprise cloud faxing
---
With cloud faxing, today's enterprises can:
Cut costs. Eliminate hardware and maintenance expenses.
Improve team productivity and mobility.
Easily comply with federal regulations such as HIPAA, SOX, GLBA, PCI-DSS and more.
Centralize administration and streamline your IT department's workload.
Choose an enterprise-grade fax solution that integrates with your applications and infrastructure.
Deliver better security to customers with Sfax's secure API options.
Stay connected and available to your customers. Incomparable uptime ensures you never go offline.
Fax solutions crafted with enterprise clients in mind.
---
The way we fax is changing, but it's not going away. Large companies continue to use faxing to share some of their most sensitive and business critical data. The way we approach faxing has evolved, and traditional faxes are quickly giving way to integrated cloud faxing solutions.
It's easier than ever before to cut costs, increase efficiency and ensure you're meeting compliance and security needs with cloud faxing solutions. Sfax lets you to send, receive, annotate, digitally sign and manage faxes without printing a single page. Our enterprise-friendly features make it simple to manage faxes for large teams, multiple locations and different lines of business with ease. With the Sfax fax API you can easily integrate into your existing business applications and workflows.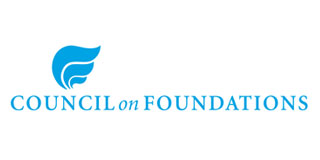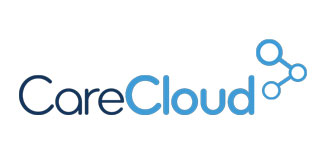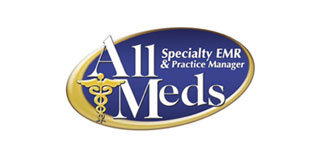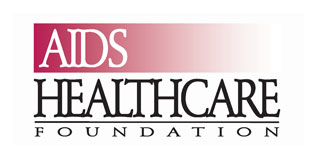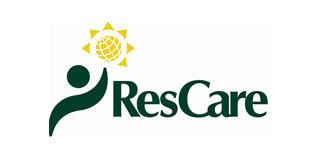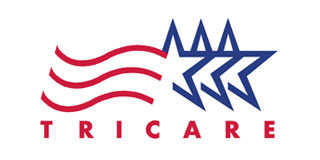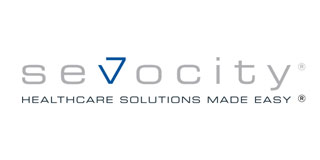 Secure encrypted fax for HIPAA, SOX, PCI-DSS and other federal compliance needs.
---
Organizations are facing rigorous compliance demands, and every aspect of their technology infrastructure is under a microscope. Sfax offers an enterprise cloud fax solution that was built from the ground up to meet the toughest compliance regulations and unique needs of highly regulated industries such as Healthcare and Finance. Manual faxing involves significant risks, from leaving confidential documents unattended to potentially violating compliance guidelines.
With Sfax, all your documents are protected by strong encryption within our SSAE16 Type 2 data centers. Safely manage all your faxing with powerful, easy-to-use features and enterprise-level flexibility. Keep complete audit trails, of all your sent transmissions which help meet the guidelines to maintain compliance for HIPAA, SOX, GLBA, PCI and other regulations when faxing.
Sfax Mobile Fax App Offers employees the mobility and flexibility they need.
---
Technology is part of your competitive advantage. Enterprises invest in their technology infrastructure to increase mobility, flexibility and productivity. Yet many organizations miss the chance to make faxing part of their high-speed toolkit. Your employees are busy, and your enterprise fax infrastructure should help them get more done.
Sfax enterprise fax solutions make it easy to send and receive messages from any device. Employees are notified by email or text the moment a fax comes in, eliminating delays in responding to critical customer requests or taking that last step to close the deal. With an intuitive interface and great training resources, every member of your team will quickly get comfortable with cloud faxing and be using the software in minutes.
Streamline workflows and Help your IT team get more done.
---
As your organization's reliance on technology scales up, so does your IT team's workload. Don't spend critical staff hours and bottom line dollars supporting expensive troubleshooting for fax lines. Moving to cloud faxing eliminates the need to troubleshoot and maintain failing hardware, fax telephony, and other elements of managing a traditional fax.
With the Sfax administration portal, setting up accounts for each employee, managing access and other administrative tasks can be completed from a single dashboard that is quick, intuitive and can be done in minutes. Designate an administrator who can handle user requests, access billing and reporting features, track the activity associated with users and messages, and handle record keeping. Free up your IT team to focus on other systems and higher value activities, while enterprise cloud faxing becomes a seamless part of your infrastructure.
The faxing features enterprise users demand, Sfax delivers
---
Larger organizations have unique needs, from managing user requests and the controls for multiple departments to developing customized high-volume faxing solutions. Sfax enterprise features include:

HIPAA, SOX, GLBA, PCI-DSS and Regulatory Compliant Faxing
Sfax was designed with the most demanding regulatory compliance standards in mind. Our security and privacy standards exceed most government and regulated industry requirements.

Secure Storage
Secure storage is just as important as secure transmission. Sfax storage protocols keep you in compliance with industry and government regulations. We keep your faxes records securely stored in your system as long as you are a client.

Audit Trails

Keep up with HIPAA and other regulations by generating detailed audit trails for every message that's sent, received and accessed within Sfax.
Incomparable Uptime
Your uninterrupted connectivity is our priority, and Sfax sets the industry standard for uptime. The Sfax cloud fax network features a design that ensures you're always online, while making it easy to address issues so they never affect our customers.
High-volume Faxing
Whether you're sending discovery documents or ePHI, our high-volume faxing solutions make it easy to securely send large volumes of information without demanding significant staff time.
Secure Fax API Available
The Sfax secure Fax API makes it easy to integrate encrypted, secure faxing capabilities into your existing business applications such as EMRs, EHRs & CRMs.

Secure Touch ID Sign-In
Keep your account secure by using Touch ID to log in to your app. Blend state-of- the-art security and convenience to make faxing better than ever before.

Advanced Organization and Search Features
Sfax advanced organization features make it easy to create folders, organize your data and use contact management to stay connected to your most important vendors, customers and partners.
Integrates Into Your Workflow
Cloud faxing integrates into your existing workflow for seamless faxing. Send faxes from document storage software, your email program and more — with just a few clicks.
Dedicated, U.S.-based customer support
---
For busy organizations, access to on-demand customer support is essential. Whether you have a billing question or need assistance with a technical question, enterprises can't afford delays. Sfax's team of highly trained customer support technicians are based in the U.S. One call to a toll-free number gets you in touch with someone who knows your account and will work to quickly and efficiently resolve any concerns. Our services are monitored 24/7, and Sfax offers phone-based customer support from 9 am to 9 pm EST, Monday through Friday.
Ready to lower costs, improve performance, increase productivity and make the leap to a cloud fax infrastructure? Contact us today for a personalized estimate.